2 years ago after reaching an agreement with our kind member Mr Jaya Nair (S79JKN) that allowed us to use part of his reclaimed land to host our modest little shack, we realised we needed some shelter and some serious equipment and an antenna that would encourage the development of amateur radio in Seychelles. We had no money at all. Thankfully, we were able to network through our affiliation with the RSGB and Member Society status with the IARU Region 1, into the YASME Foundation, based in California, USA.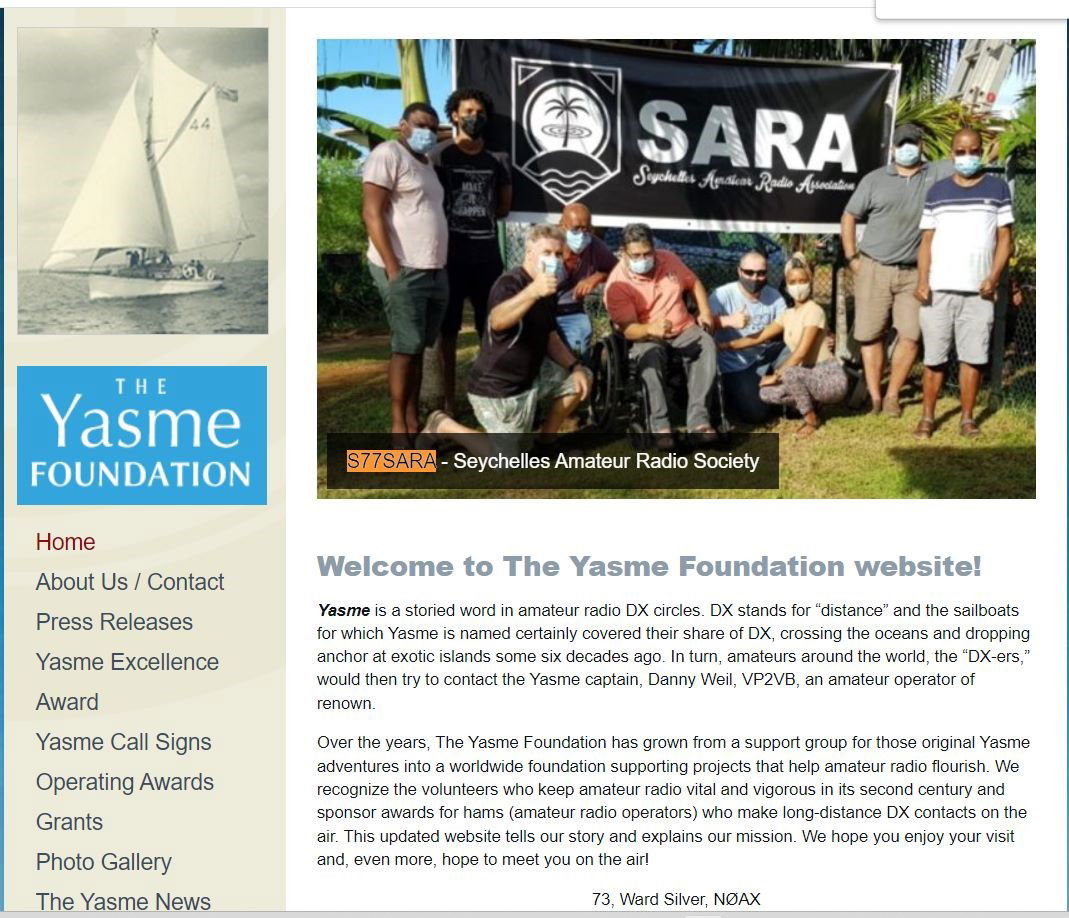 Working with Mr Ken Claerbout (K4ZW) - Vice President YASME, we were very fortunate to receive financial assistance that really helped us start-up something that has never been achieved before in Seychelles from virtually nothing.
below pic: Cliff S79CRM working with RIchard S79RP early days of Shack preparation.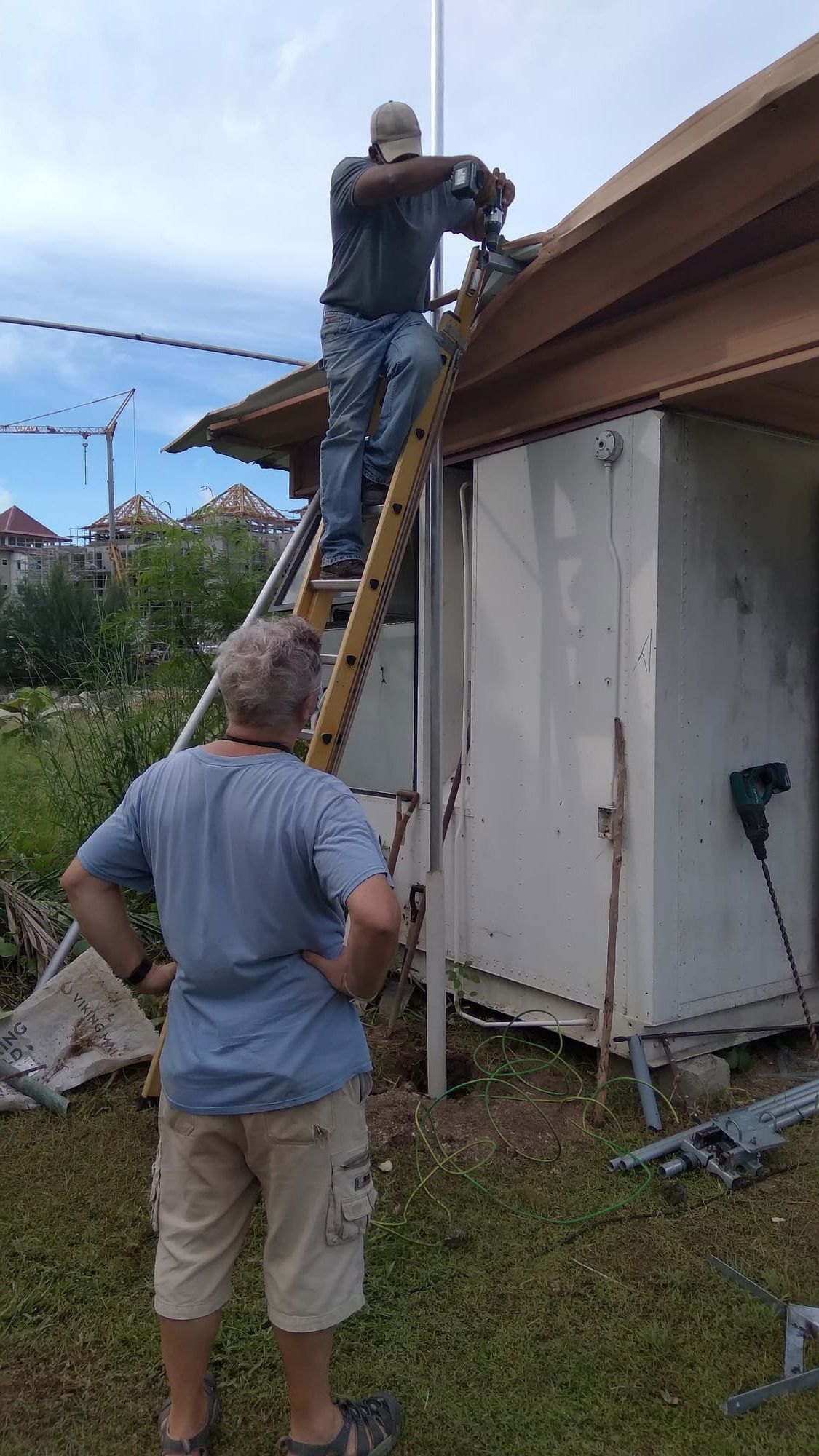 Thanks to our friendly architect Mr Antoine Gardner, we submitted plans and were granted permission to build a shelter that went over our small cabin. Thanks to the first financial donation from YASME, this provided shelter to the members from the sun and the rain and allowed us to meet regularly whilst enjoying the seaside location with it's cool breeze, passing yachts and ultimately. fantastic RF reflection.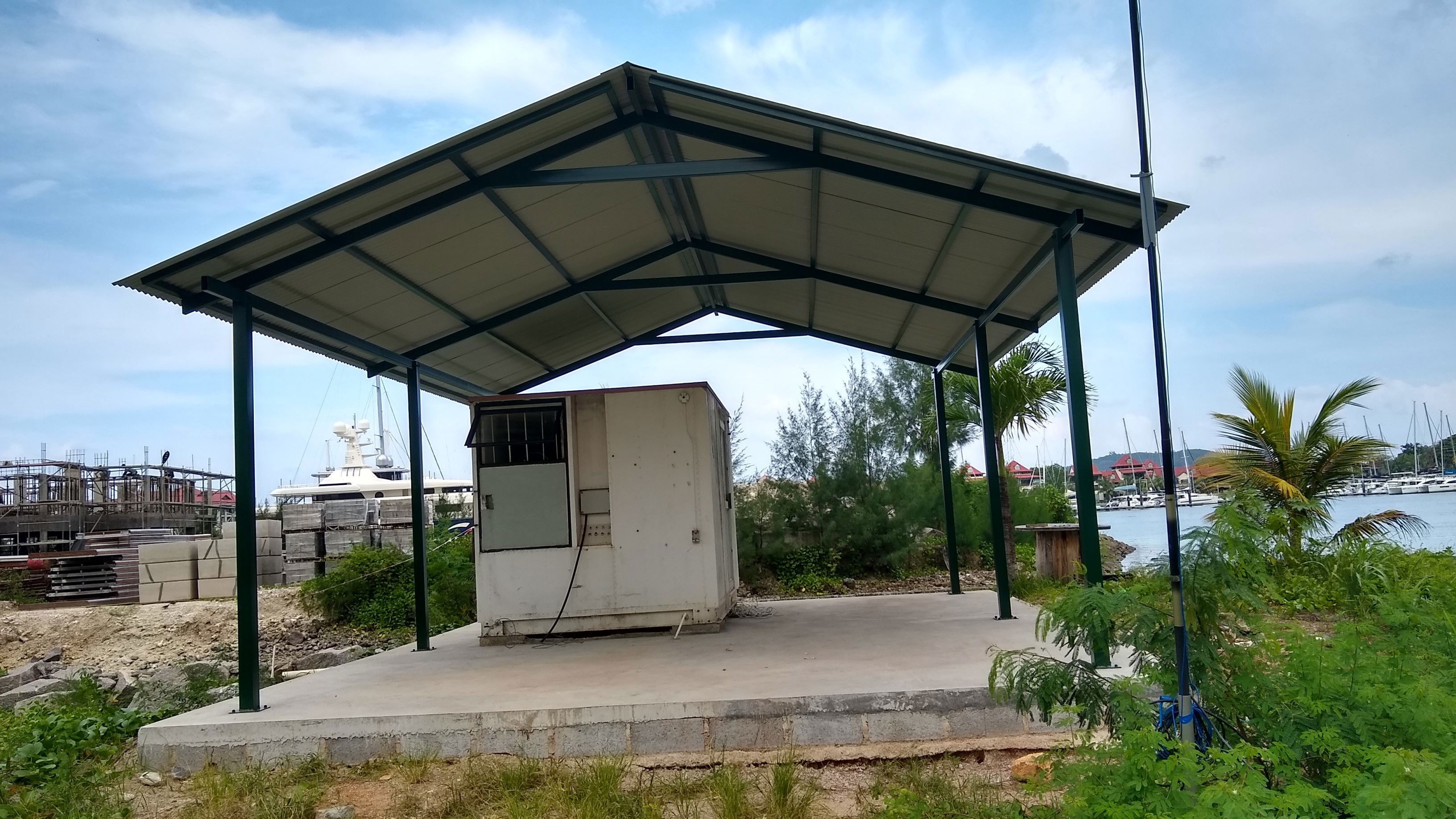 below pic: AGM 2023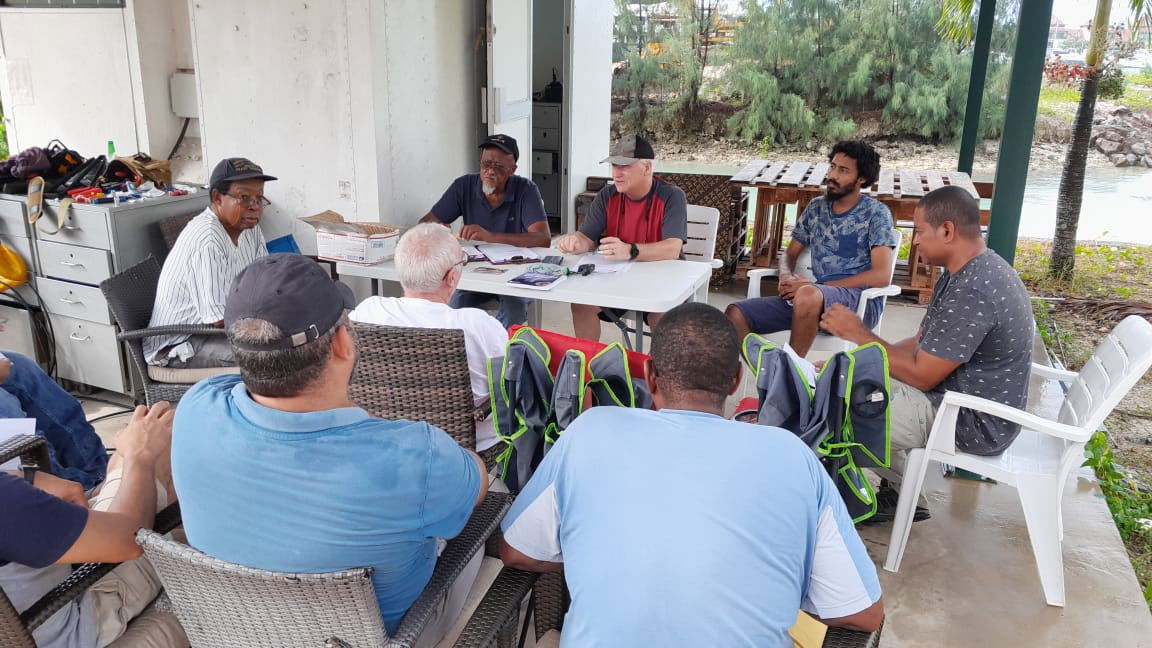 Next, thanks to a donation from another member, Mr Pat Rogan (S79PAT), hard work from his team and our energetic powerhouse Mr Kamil Korneluk (S79KW), Ravi Shanker (S79VU), Michael (S79KAG), we erected a 12m tower with an associated earth pit.
below pic: 2x6m section aluminum mast donated by Pat S79PAT, before refurbishment.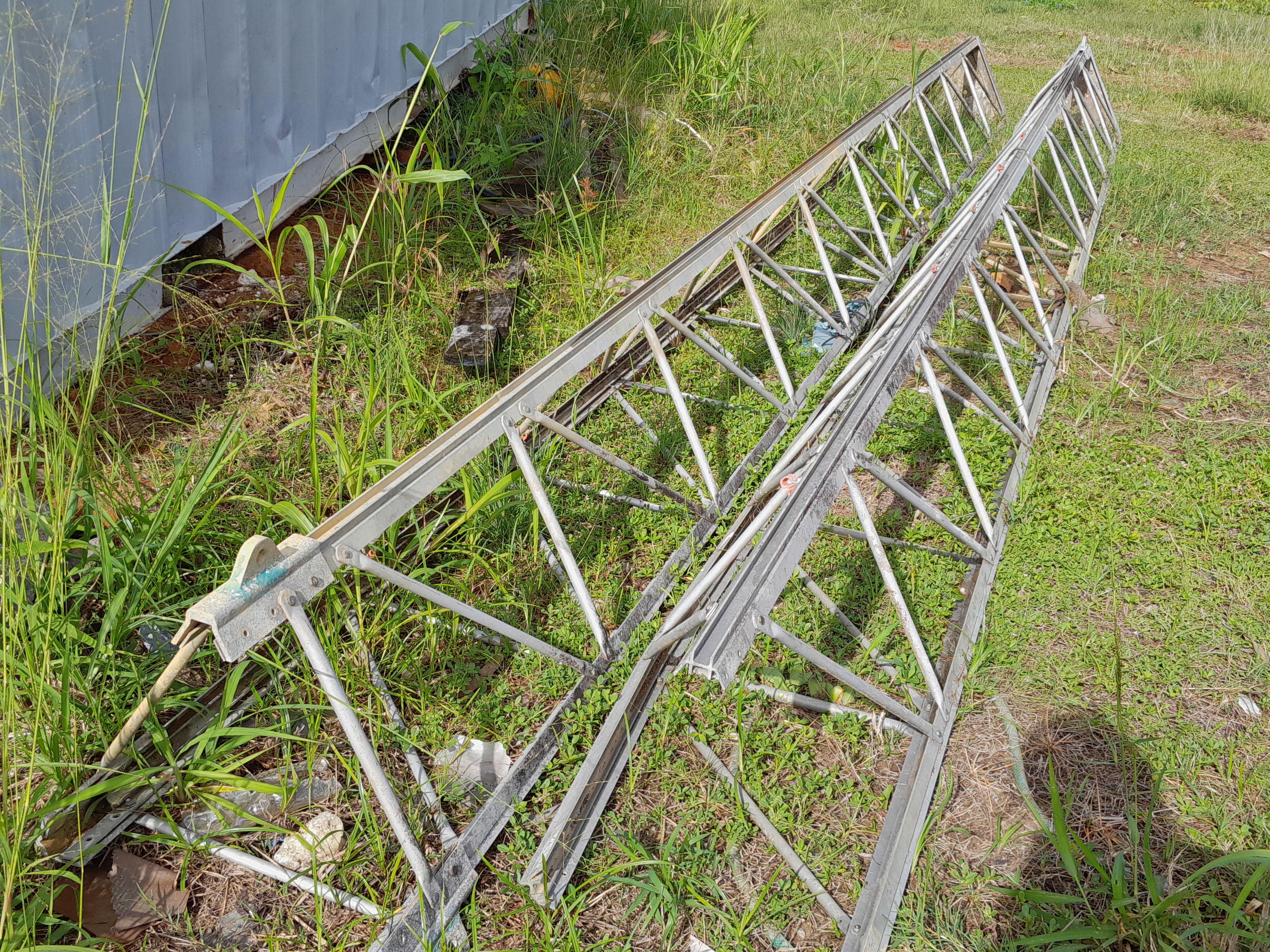 below pic: Digging and installing Earth Pit at Shack (ground resistance test showing below 1 OHM, peaking 0.5-0.7 OHM in average)

below pic: showing 12m mast erected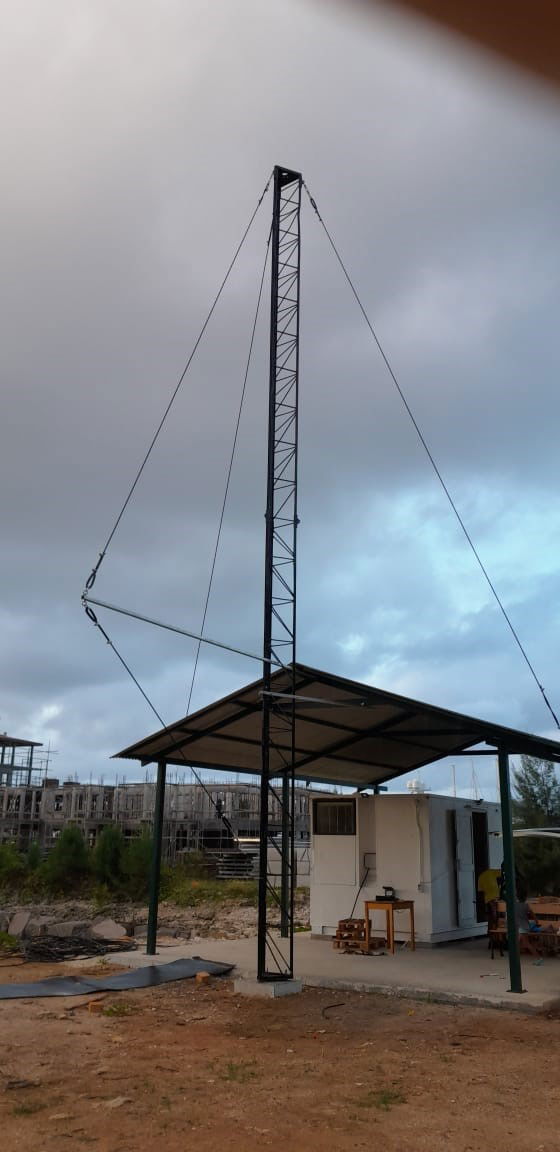 Encouraged by our steady progress, YASME then kindly agreed to help us with an Optibeam 9-5 using a Green Heron controller and Yaesu rotator plus various other important equipment including a Yaesu FTDX-10 transceiver.
The Optibeam build and erection went very well, led by Mr Perks and assisted by many club memebrs.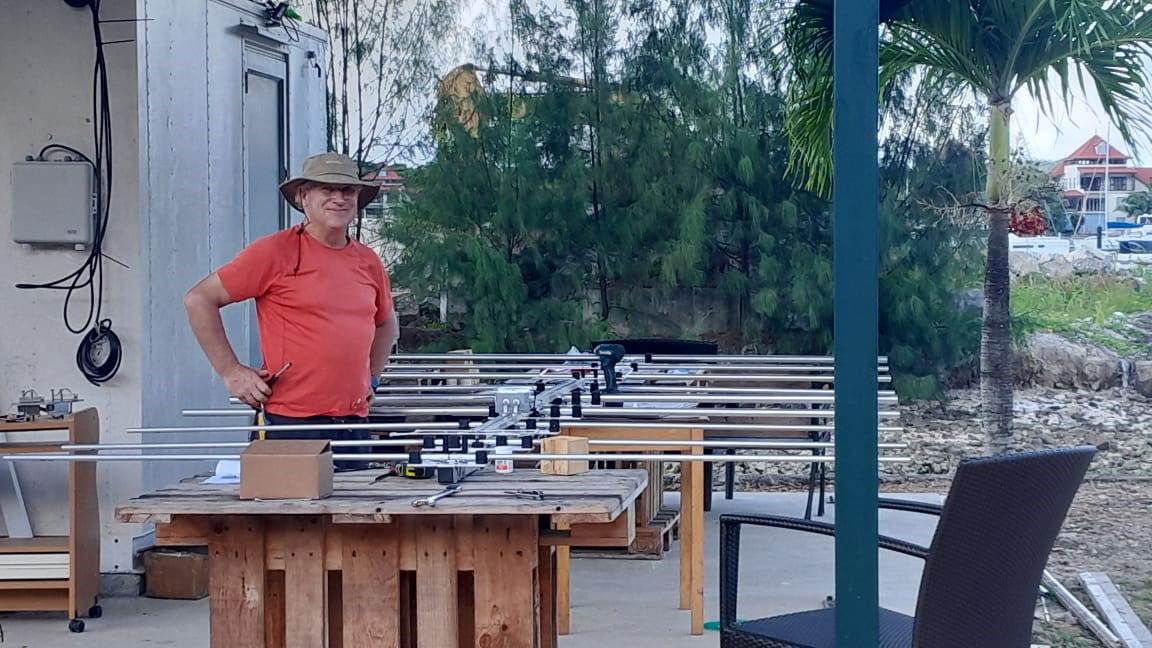 Richard and the team are getting ready for the lift.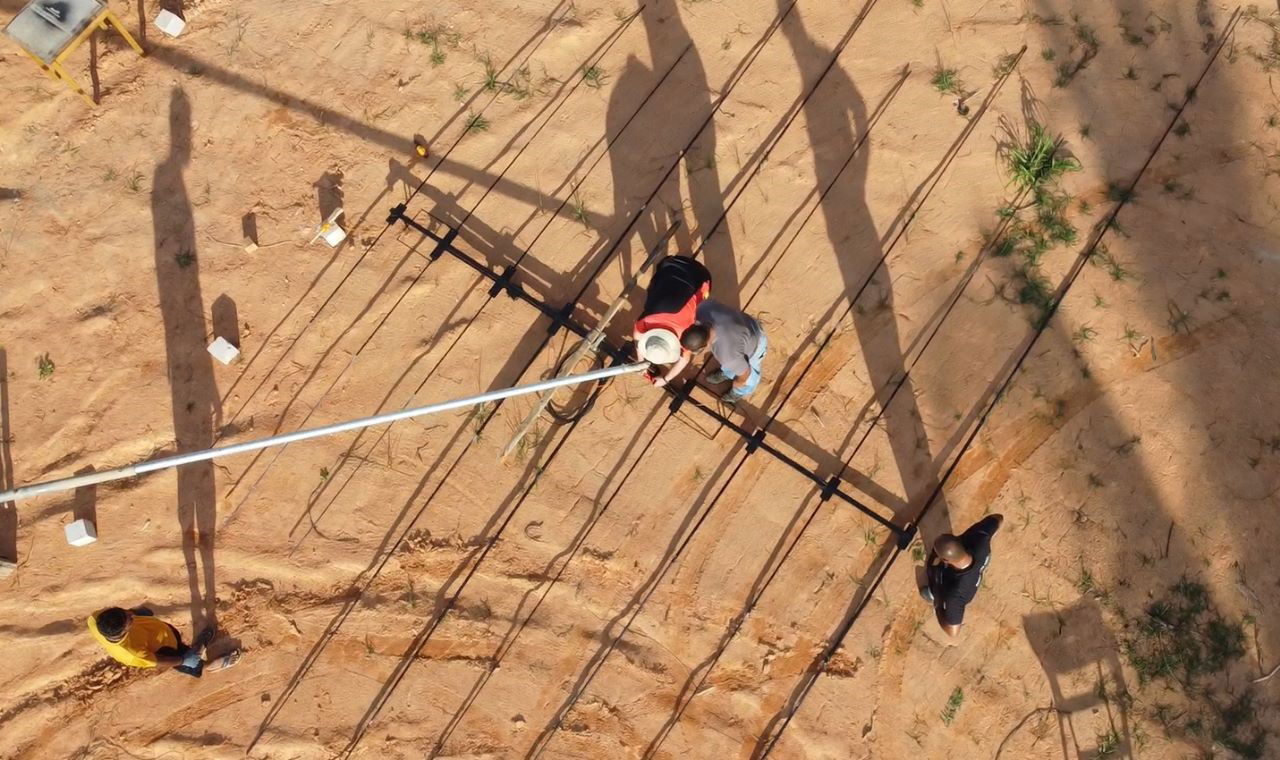 Great drone shot of Kamil (S79KW) doing the business on the mast! Now we're slowly tidying things up and getting to grips with the equipment inside the shack and enjoying every minute. Next step is to have a go at a contest.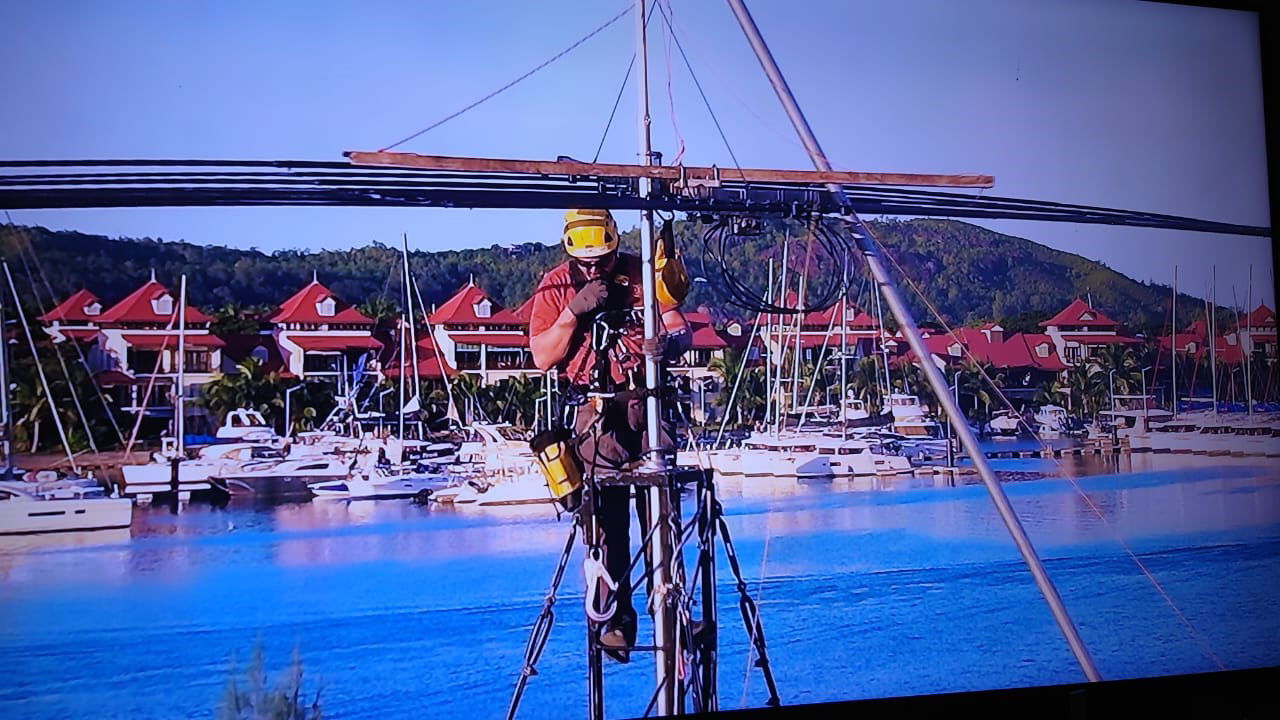 below sample measurement of SWR on 20m band, using coax inside shack: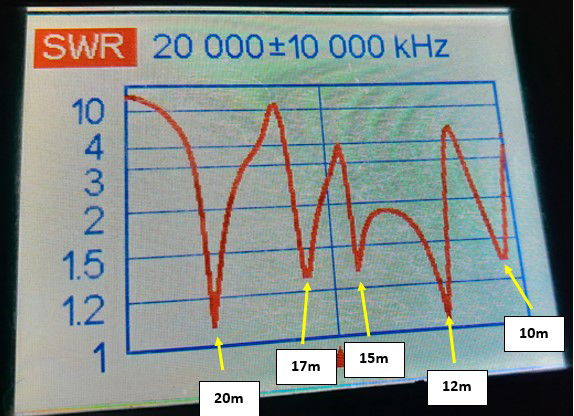 below pic: Ravi S79VU adjusting initial settings of FTDX-10 main shack rig: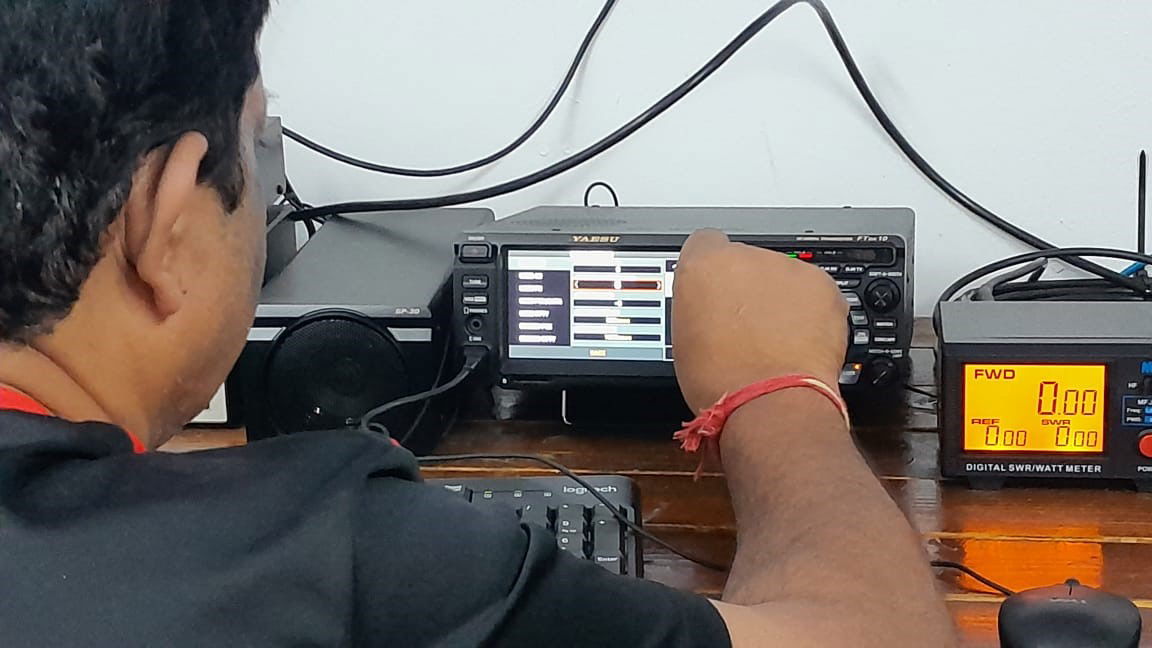 below pic: thumbs up Jaya (S79JKN), focused Ravi (S79VU) and beaming Kamil (S79KW)..excuse the pun.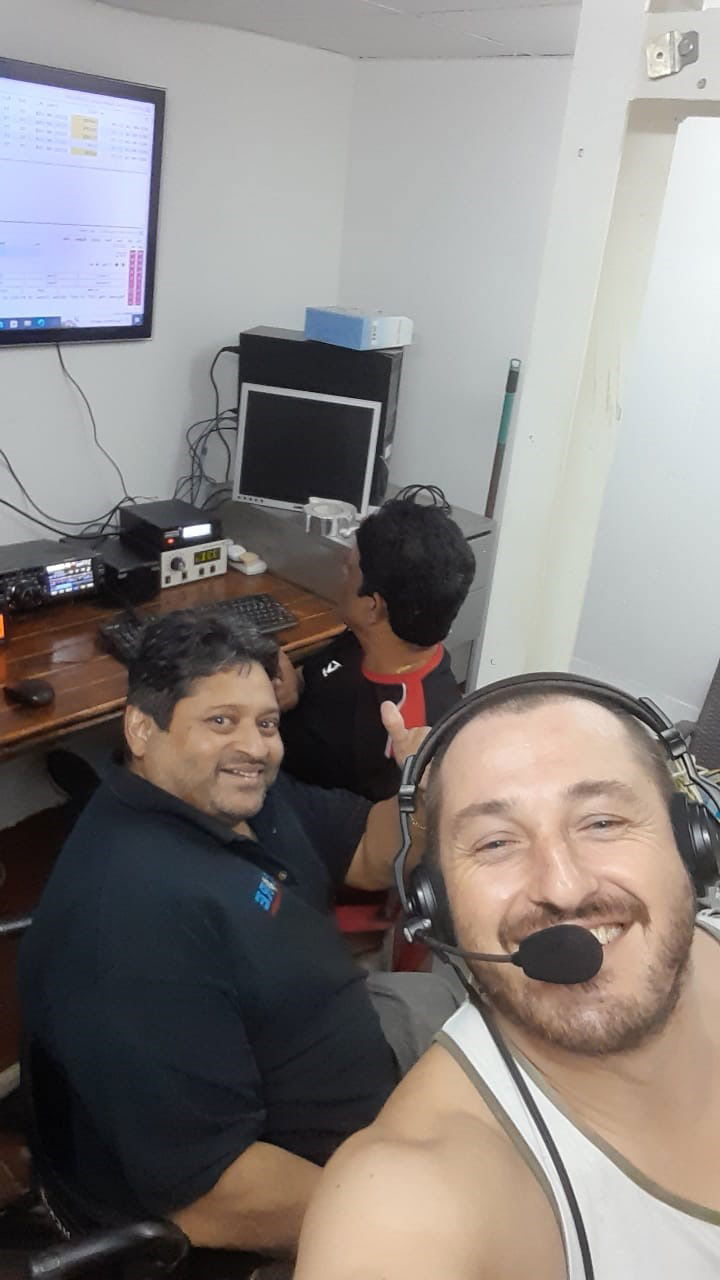 Many thanks to the team for coming and helping out on this project to arrive to this moment !!
Cliff S79CRM, Christian S79BAS, Colin, Mervin, Jaya S79JKN, Pat S79PAT, Michael S79KAG, Richard S79RP, Daniel, Chocs, Albert S79AEQ, Kamil S79KW, Alberto S79AC, Ravi S79VU, Ryan, Billy, Joel S79J, Brijesh,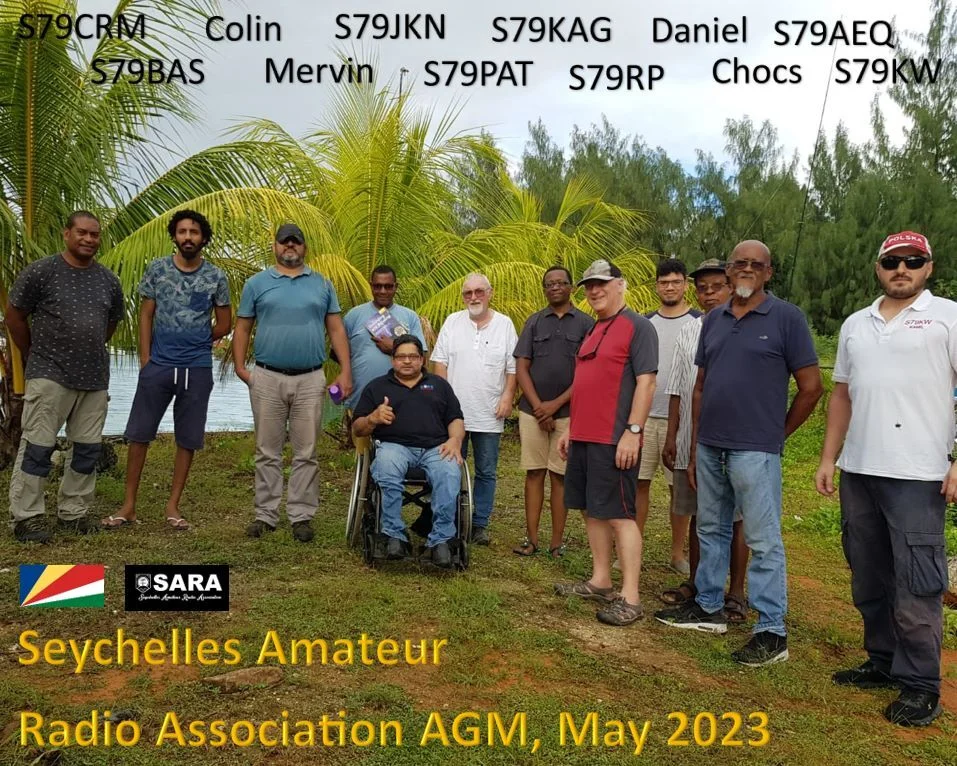 Where to from here ?
My biggest concern is the sustainability of what we have created with the help of YASME.
We are getting some great reports from all over the world and we have a dedicated QSL Manager and Vice Chairperson i.e. Jaya seen giving the thumbs up in the above photo. If you would like to help us continue to survive and develop, you can send a donation on top of your QSL card request or if you are just wanting to donate, you can send the donation via the paypal account mentioned on Jaya's S79JKN QRZ.com page. If you are licenced and would like to come to Seychelles and use our club station you would be very welcome to do so, subject to some assistance to cover our operating costs etc. please.. If this is of interest, you can contact us via our sara.sc website using the 'Contact Us' link.
https://www.sara.sc/support-us-donation
73 Richard (S79RP)
Chairperson
SARA