It has been an amazing year for the development of the Seychelles Amateur Radio Association (SARA). Starting with an old VSAT cabin kindly donated by SARA members Mr Colin Bastienne and an area of reclaimed land belonging to Mr Jaya Nair (S79JKN) our humble 'shack' facilities have gone from this: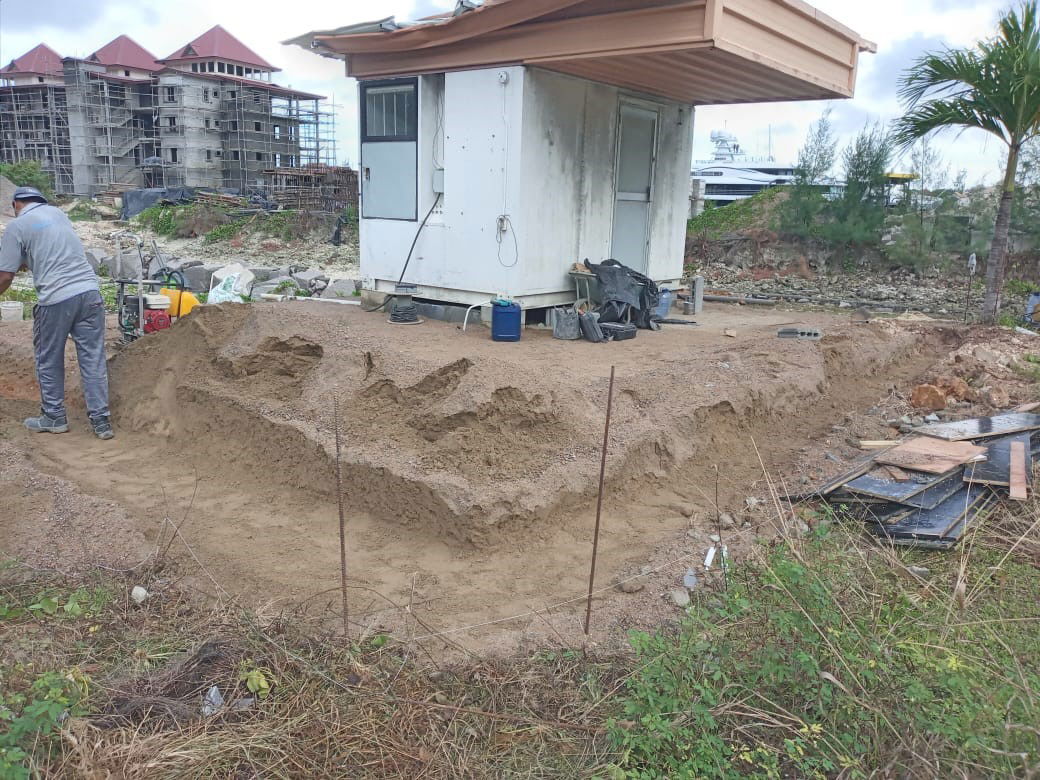 Excavation in preparation of concrete slab construction.
To This: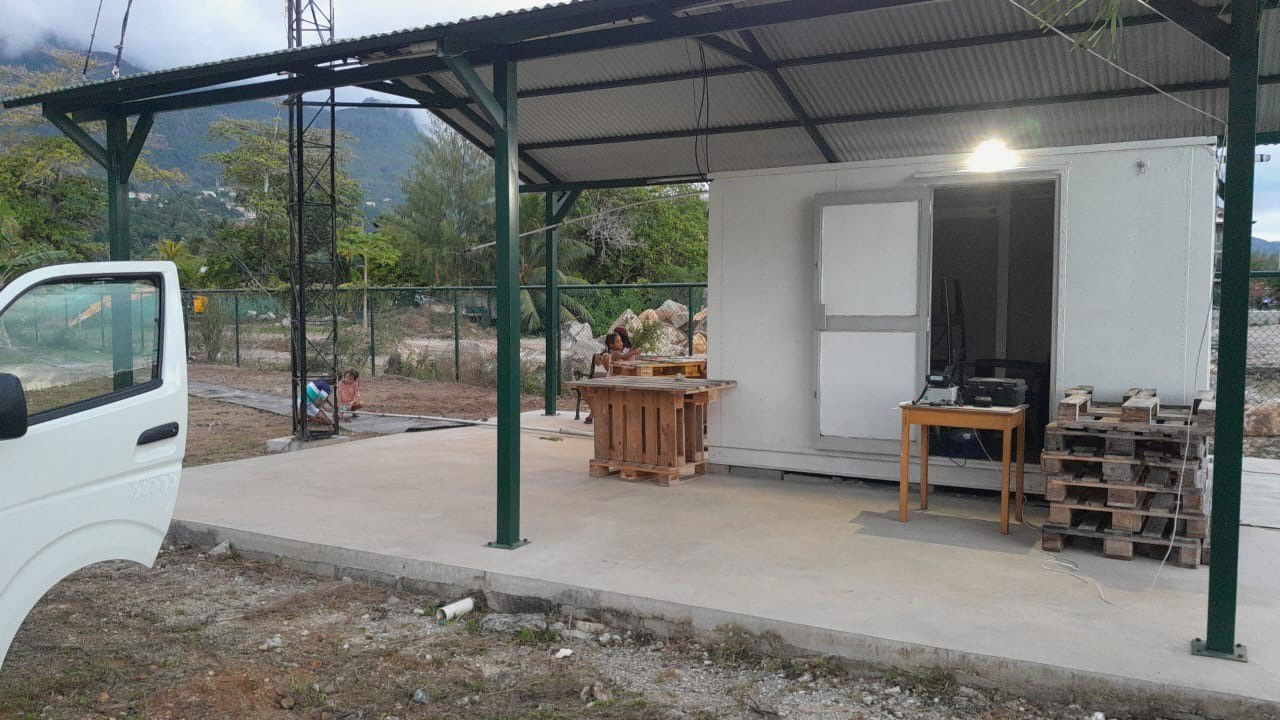 Pic Above: Showing the 'shack' being constructed
all thanks to the very kind generosity of: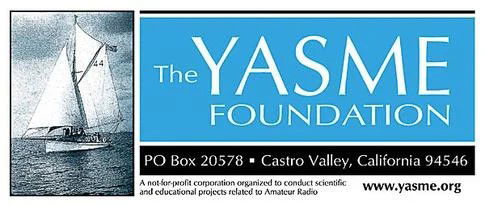 We are so very grateful! - Thanks to our dear friends at YASME, we now we have a shelter above the equipment cabin to allow us to meet, protected from the sun and rain;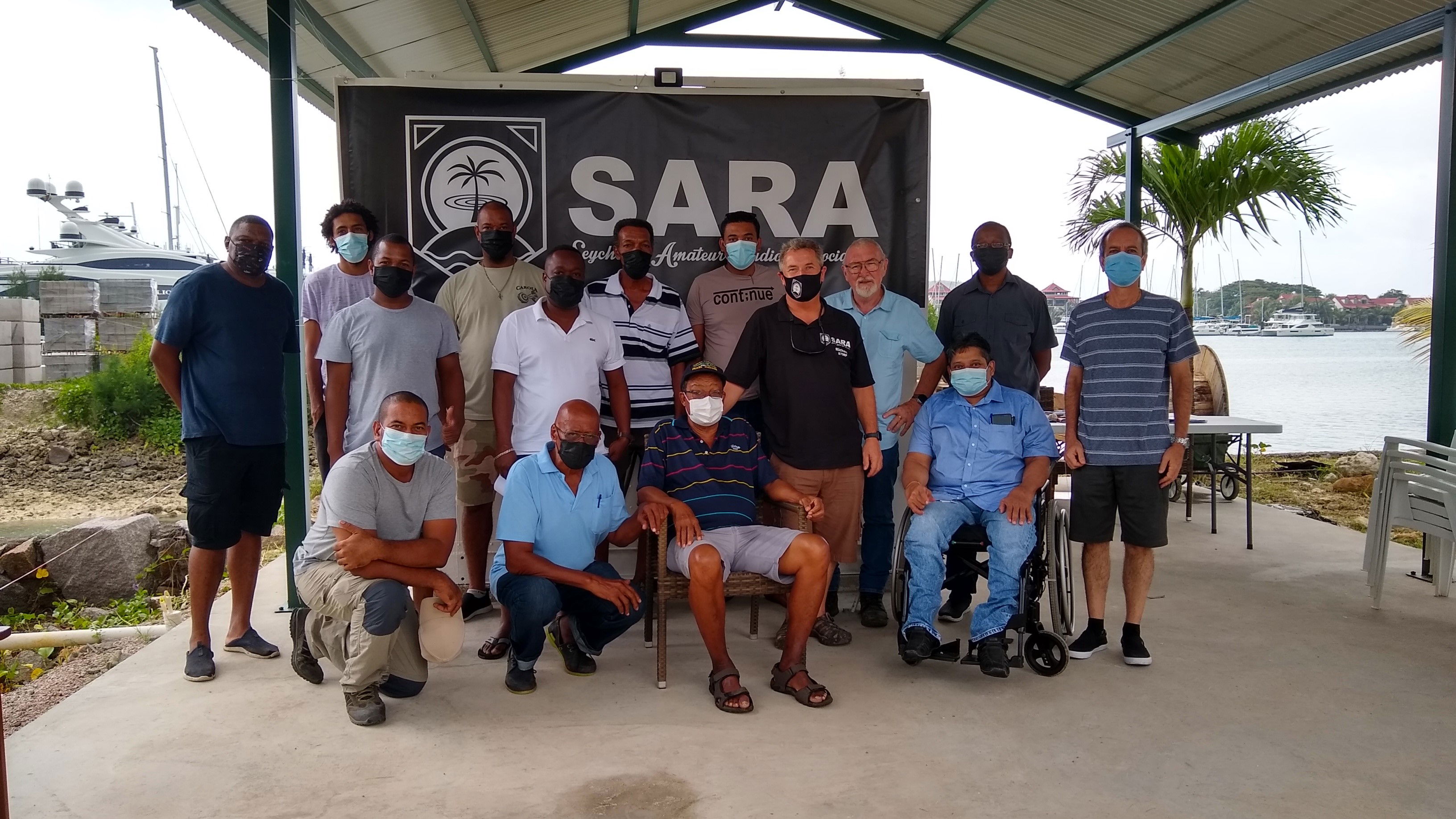 Where our experienced operators like Mr Kamil Korneluk (S79KW) can demonstrate what it's like to speak to fellow enthusiasts all over the world using HF communications and encourage others to join this interesting hobby.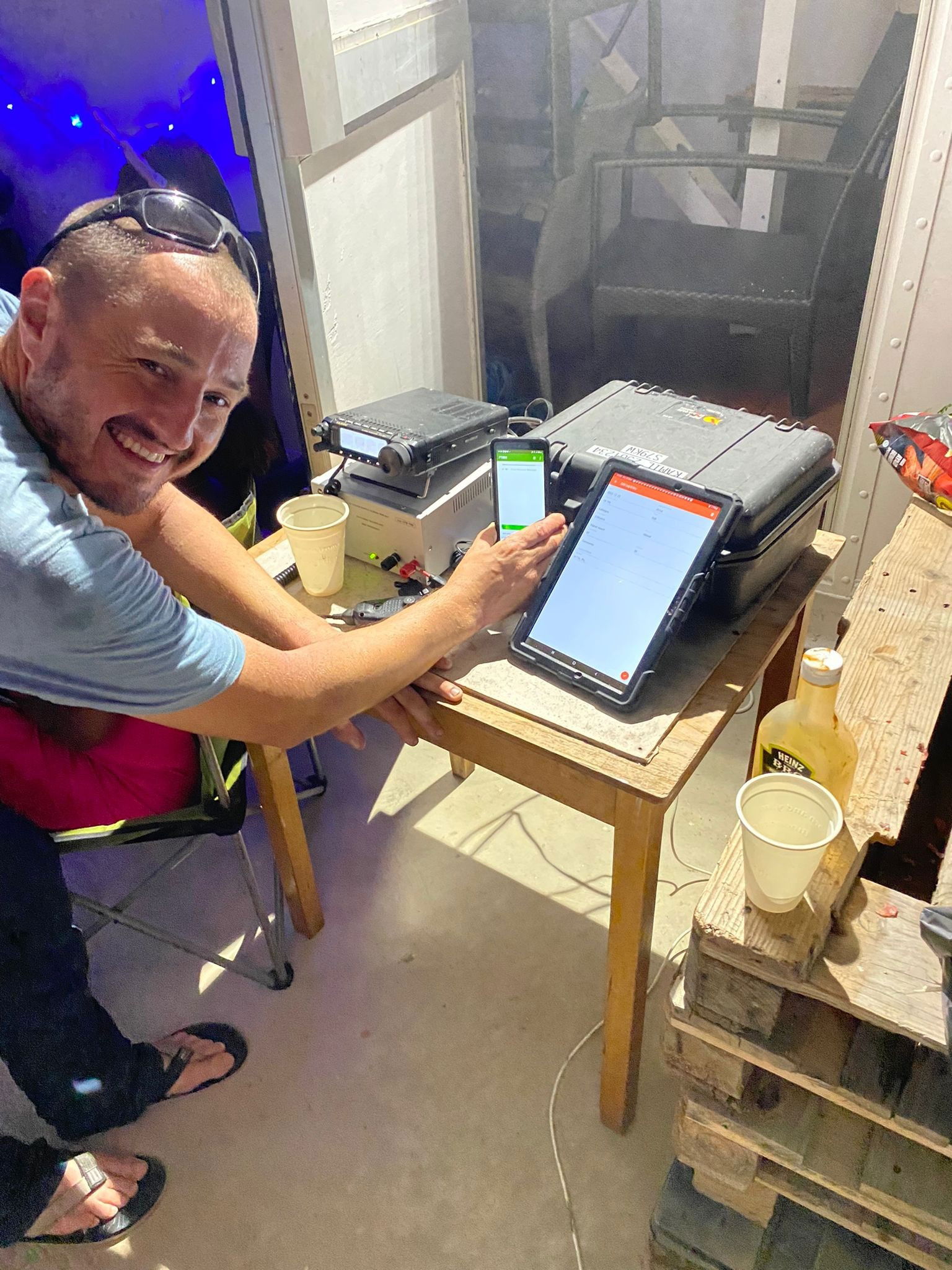 Pic Above: S79KW doing trial setup at club station during 2022 Christmas Party, making few international contacts across Indian Ocean between Indonesia to Mayotte Island.
During 2022 we continued to build onto the shelter with a wheel chair access route, a 12m tower and a low resistance station earth (conductivity test result: 0.5 OHM) with the help of Mr Pat Rogan (S79PAT) and his fantastic team, Michael (S79KAG), Kamil (S79KW) and other members of the association;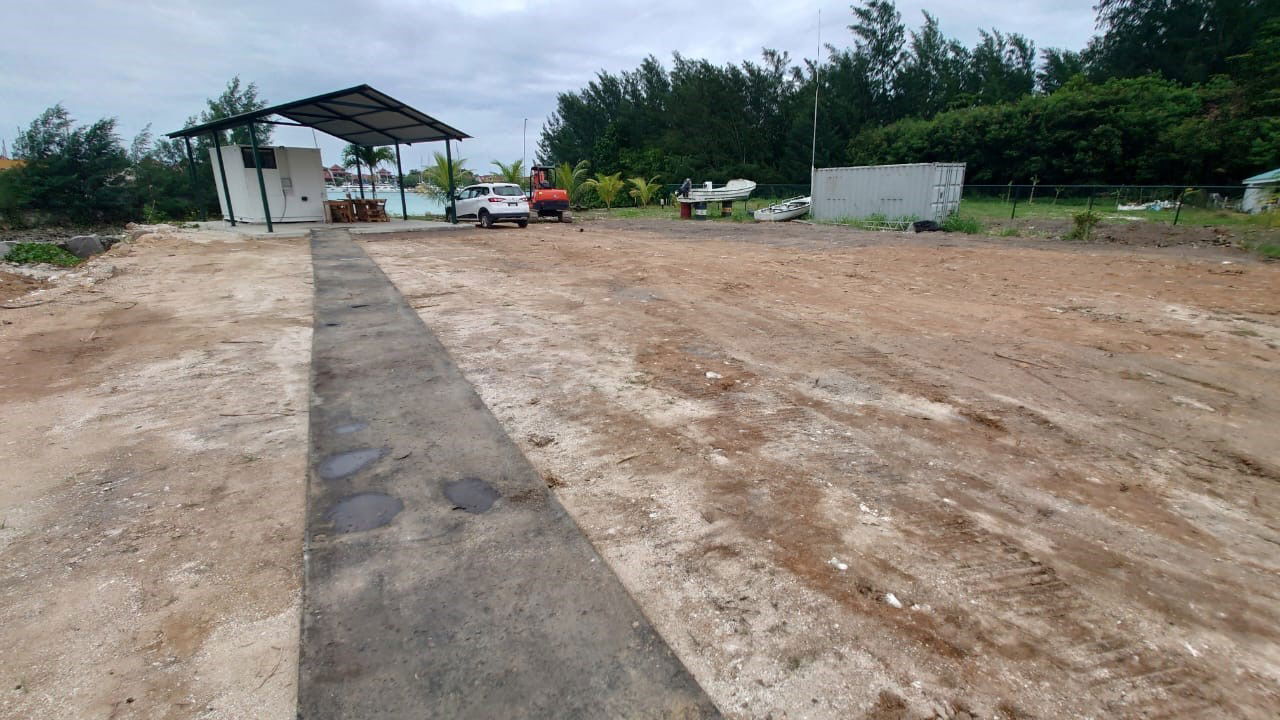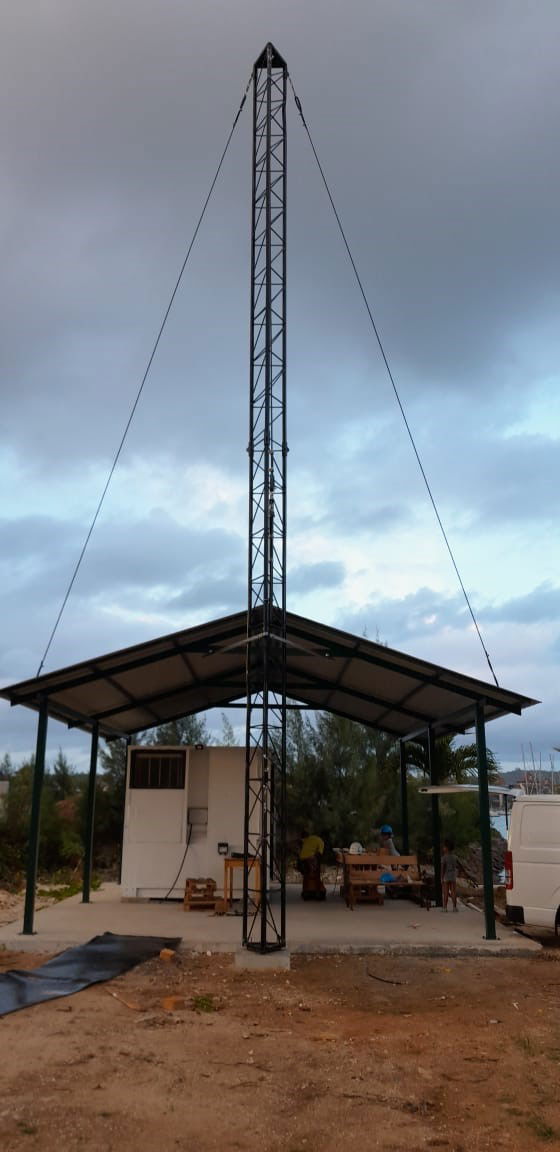 Pic Above: Is showing mast being anchored to the shack structure that has been reinforced by Mr Pat's (S79PAT) welding team with help of other club members.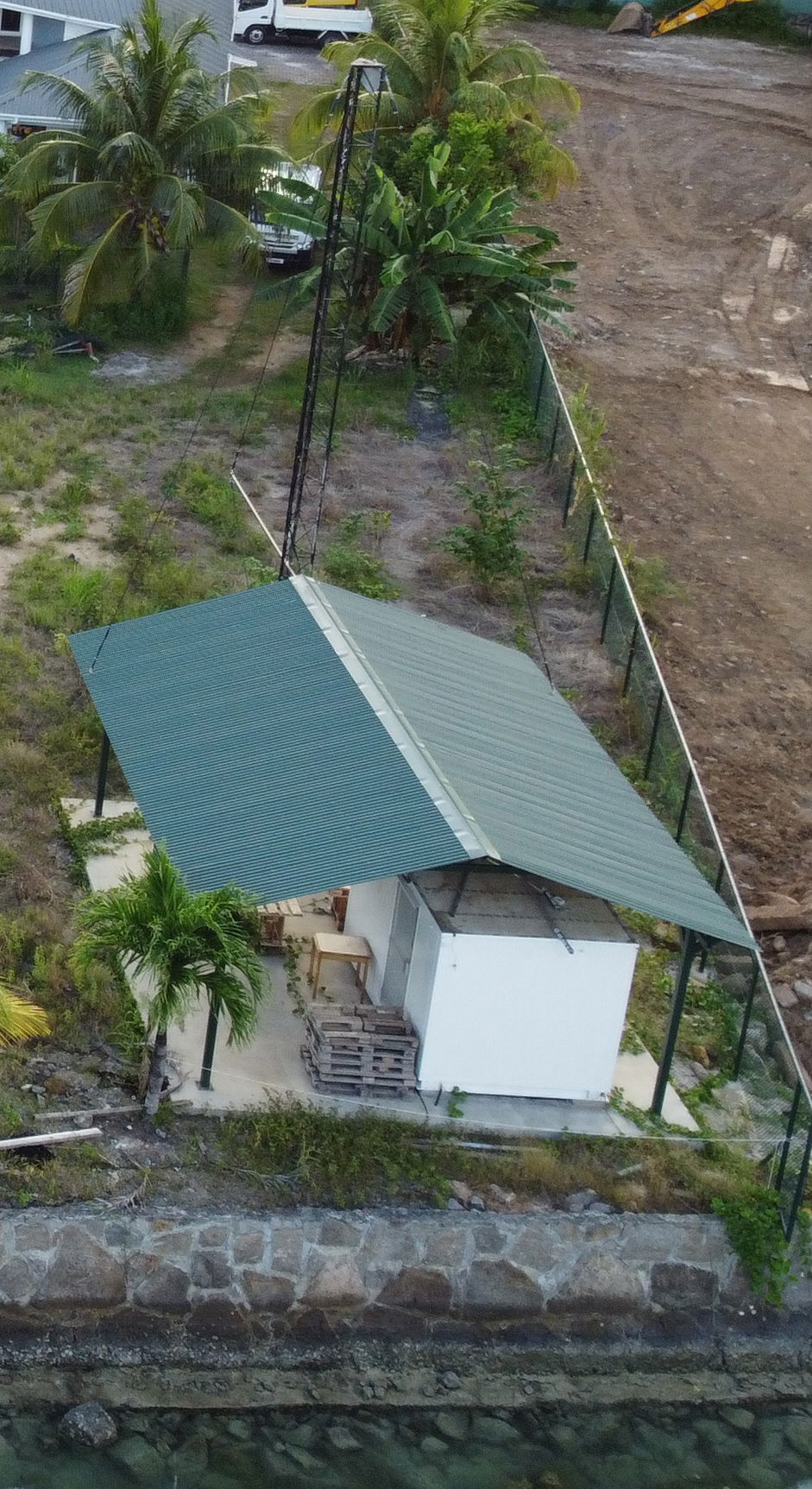 Pic Above: Aerial photo of the shack taken in Dec-2022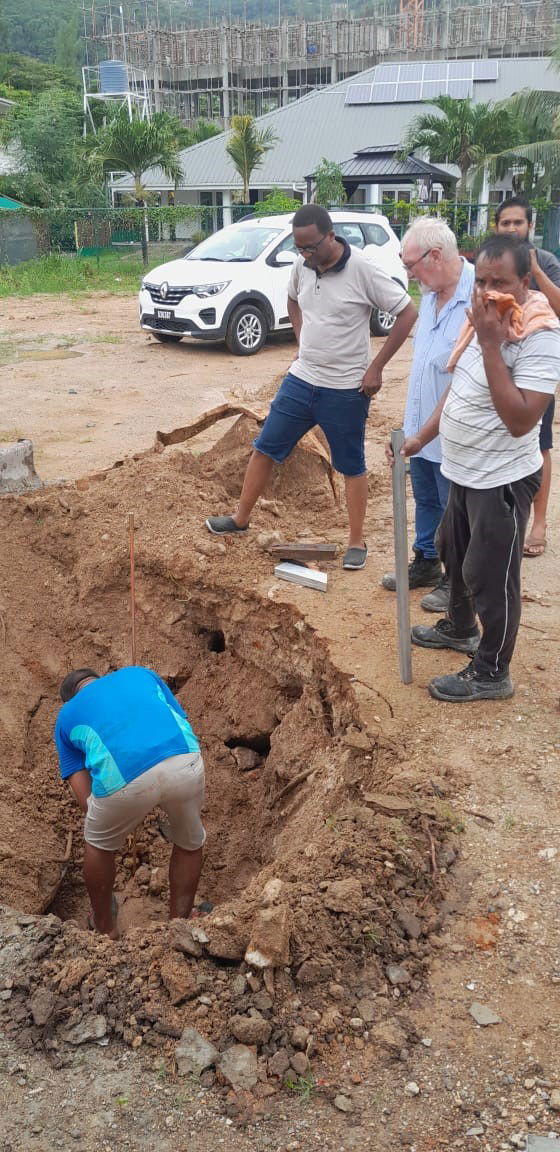 Pic Above: Digging and installation of earthing system.
Then to cap the year off perfectly, we had a shipment of equipment arrive from YASME worth a considerable amount of money the very same day we were having our Christmas party (Friday December 23rd). Oh we did celebrate !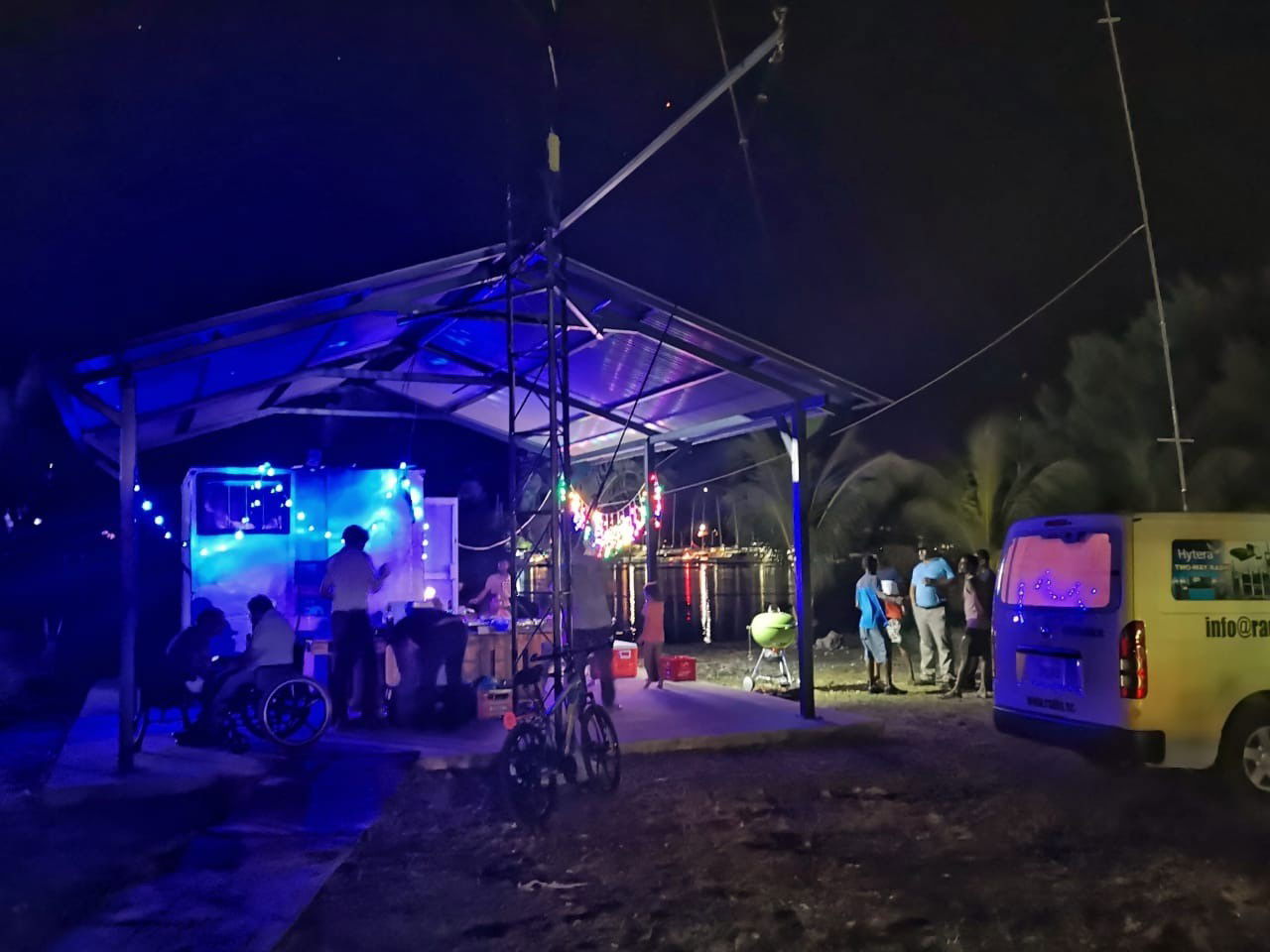 Pic Above: 23rd December 2022 Christmas part at the club resulted a successful meeting and new potential visitors willing to join the association in 2023.
What an incredible year it was ! and we now look forward to 2023 when we will be installing and commissioning the YASME donated equipment and hopefully go from strength to strength. We will keep you posted...
73 (best wishes)
Richard Perks
Chairperson SARA
Call sign: S79RP