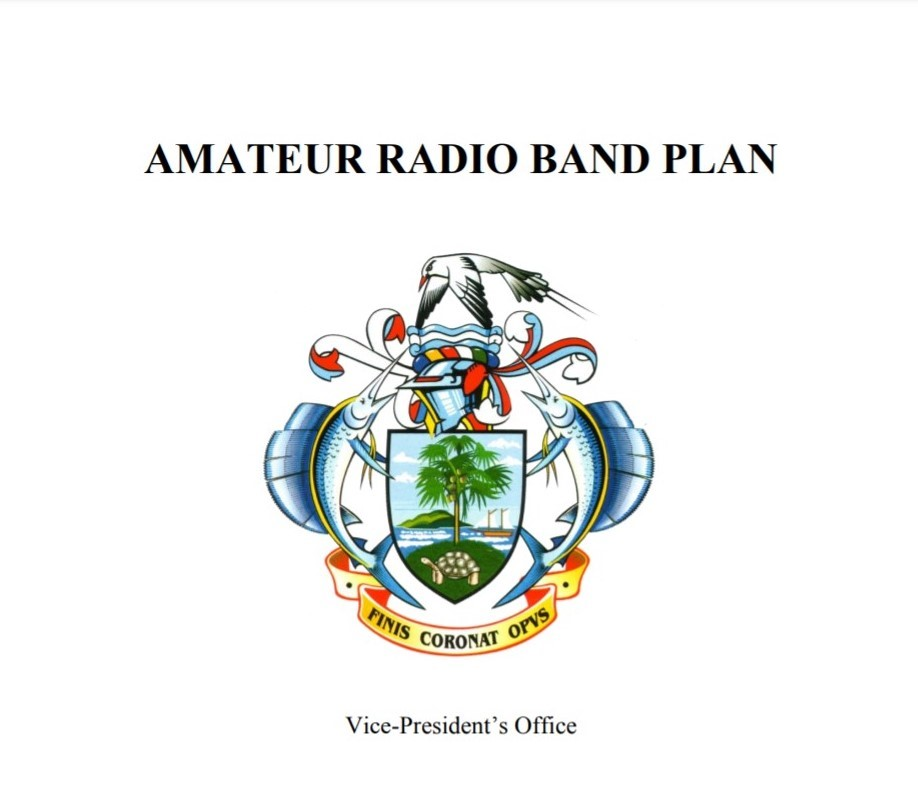 At the World Amateur Radio Congress of 2009 the 40m band 7.0 to 7.2 MHz was ratified for use in the International Amateur Radio Union Region 1.
SARA and the Seychelles Government have recently come to an agreement that the Seychelles be adjusted to suit i.e. reallocated from 7.05 – 7.1 MHz to the full 7.0 – 7.2 MHz.
SARA is very grateful for the amicable co-operation of the Seychelles Department of Information Communications Technology (DICT) and those accommodating parties affected by the change.
This now means Seychelles amateurs are free to communicate with other amateurs further up the band and also use the very useful Weak Signal Prediction Reporter (WSPR) mode on 7.0386 MHz.
The new arrangement is reflected in the latest Amateur Radio Band Plan which can be accessed on the link below:
http://www.ict.gov.sc/homecnt/policies.aspx
---
^Article written by S79RP and posted by S79KW