Fred and his company enjoying DX-style holiday in the Seychelles while finding little time to operate portable HF transceiver from La-Digue during 1st week of his stay and from Praslin on 2nd week of his stay.
Fred is active since Monday, the 13th September 2021 until 24th September 2021.
He try to operate bands on 40-17m FT8 / FT4 so far and CW if possible.
On arrival to Seychelles, Fred expressed his gratitude for accuracy of information on SARA.SC website concerning licensing application and procedures. He said it was very helpful and people at licensing were very friendly to assist appreciated with such a smooth application. Before arrival he also managed to sort out his temporary import permit with local customs revenue, thanks to SARA member.
You can track Fred's livestream on club-log website:
https://clublog.org/livestream/s79/dh5fs
Picture showing his setup in Praslin telescopic mast and OCF antenna covering 80m band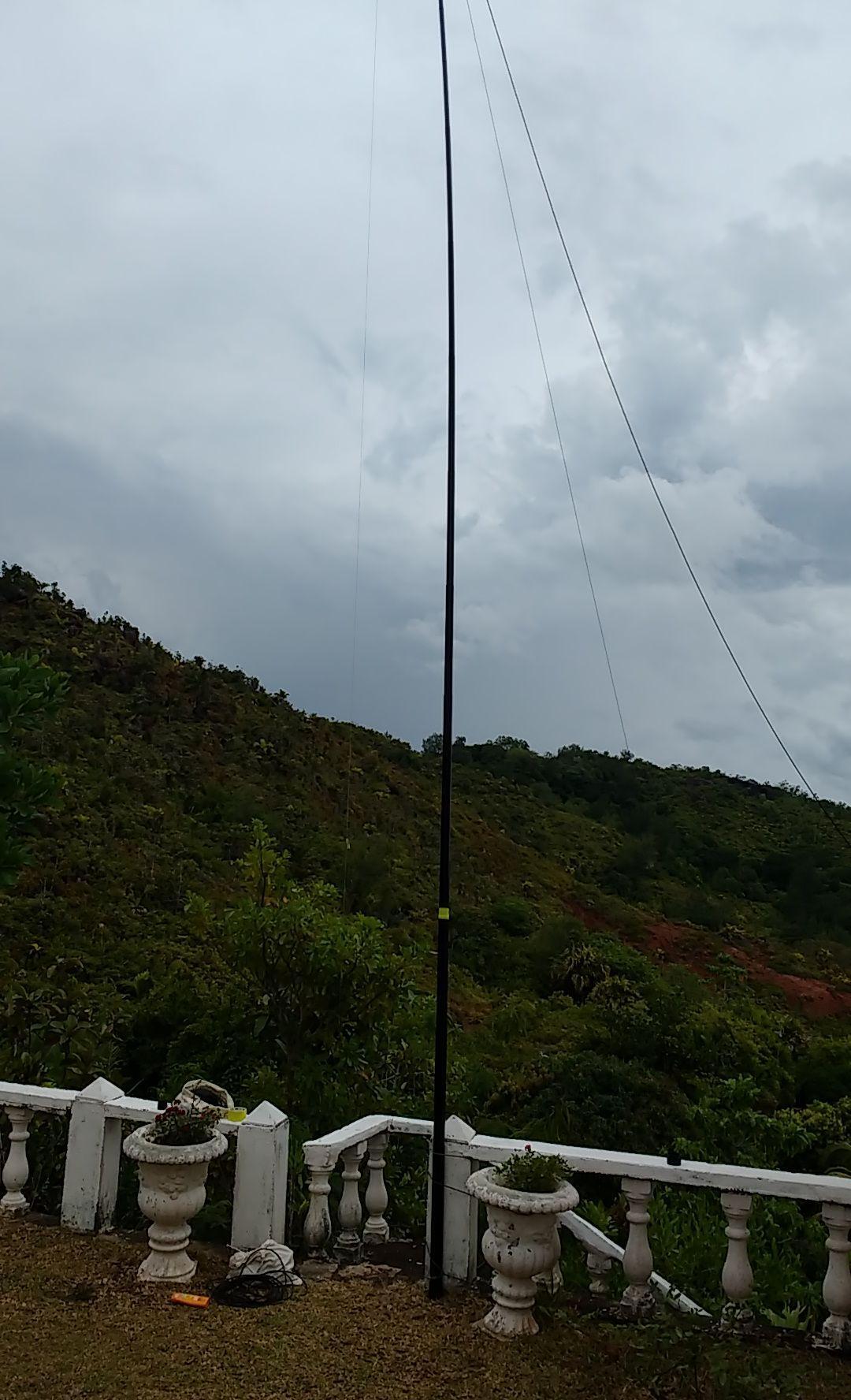 Often most simple HF antenna setups are most efficient